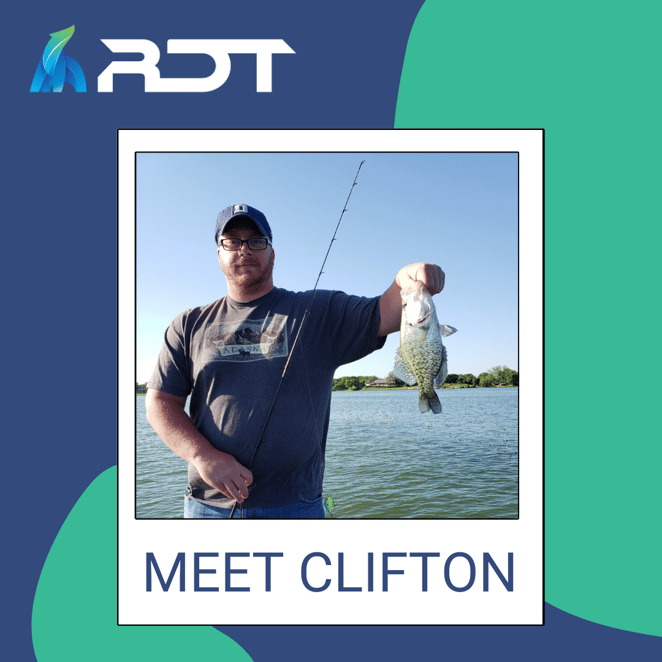 In the spirit of treating our valued team members as family, we're back with another staff spotlight today, this time with our buyer/purchaser Clifton. Clifton has a long history with RDT, and his smiling persona is well known and loved by many within the company.

In Clifton's job as the buyer with RDT, he created purchase orders for the components of all the units, and when parts are received, he makes sure the proper paperwork gets to the point to be invoiced. He is also often in the field to quote replacement parts and meets with vendors that come in to pitch their products to RDT and reviews the cost.
We mentioned his history, and that's one of our favorite parts. He first began working for RDT in 2006 and worked with us for 11 years, and then he took a brief hiatus to work in sales, ultimately returning back to RDT in 2019. We sat down with Clifton and got to know him a bit more:
Tell us a bit about yourself. How did you wind up at RDT?
I moved to Waxahachie in 2006 when I was 19 and one of the owners at the time helped my mom and I move into our house. He offered me a job, and I've been in the company (pretty much) ever since.
What is your favorite restaurant and why?
Crawfish Shack. I grew up in Southeast Texas, and cajun food has been a favorite of mine for my whole life.
Who are your biggest influences?
Walden David and Barrett Sampson. These two men went to my childhood church, and I looked up to them. They were true role models of mine.
What do you enjoy most about working at RDT?
The relaxed atmosphere and family values. It really helps you enjoy your job more.
Where are your favorite vacation spots?
East Tennessee and the Smokey Mountains.
If you could pick three dinner guests (living or dead) who would they be, and why?
Randy Travis has been my favorite singer since I was a kid. Craig Biggio so we could talk about the Astros teams that I grew up watching. Bill Gaither, he's been all around the world and is making a difference with his music. The songs and stories he could tell would make for great conversation.
Are you a fan of any sports teams?
Can you be from Texas and not be? My favorite teams are the Dallas Cowboys, Texas Longhorns, and the Houston Astros.
What is one thing you'd rather pay someone to do, rather than do it yourself (and why?)
Work on my vehicle. I'm not mechanically inclined, so if I want my truck to run, someone else is going to have to work on it for me.
What is your go-to meal and beverage?
Tex-Mex and Sweet Sweet Tea.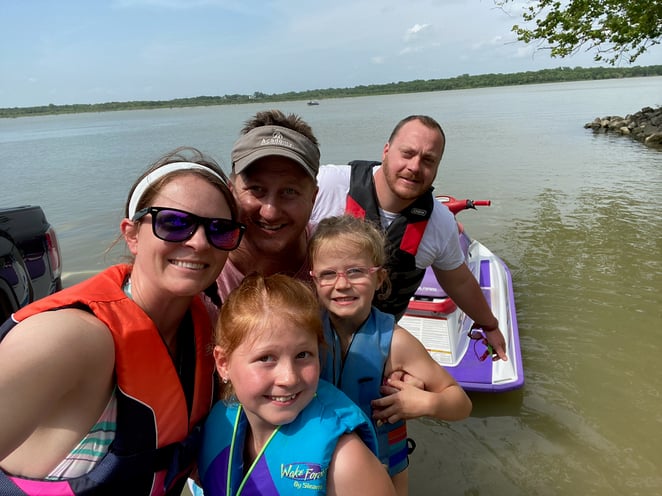 The RDT Team is full of fun personalities, like Clifton. To schedule some time with one of us, be sure to check out the RDT Chill Team for a comprehensive discussion on anything refrigeration.