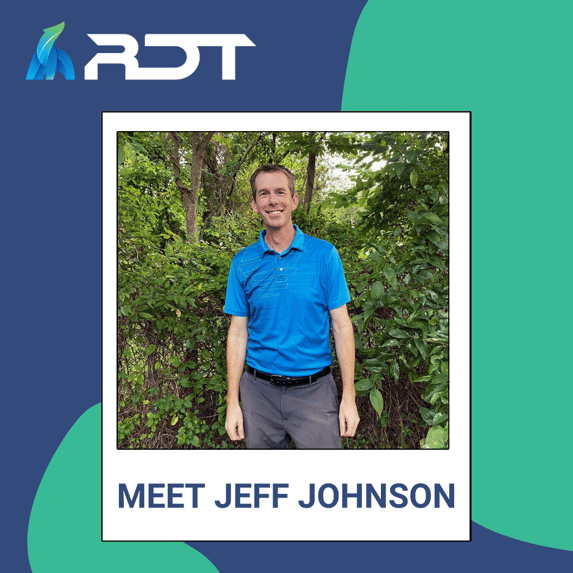 Jeff Johnson recently joined the RDT family as the new Sales Engineer. He's a wonderful addition and has seamlessly fit in to the culture that RDT represents, as well as day to day operations.
He began working at RDT a few months ago, and we thought it was the perfect opportunity to sit down with him and learn about who he is, both professionally and personally.
Tell us a bit about yourself. How did you wind up at RDT?
I have been in the refrigeration industry for over 22 years. I started out my career as a refrigeration rack assembler for Tyler Refrigeration. I took on various roles while there and attended school in the evening. Those were certainly some long days but once I graduated, I was given an opportunity to work in the Applications Engineering Department. I worked mainly as a designer for parallel rack systems – for Supermarkets applications.
During that time, I was able to draw from my experience as a rack assembler which sharpened my ability to learn and grow as I learned more about refrigeration design. Tyler was eventually sold and I found a similar role at Master-Bilt. I worked as an Applications Engineer with a focus on rack systems for several years before being integrated with the Sales team. As a member of the Sales team, I had heard about RDT through many folks and their great reputation within the industry. An opportunity presented itself and I can't tell you how excited I am to be part of such an amazing group of people and the RDT family.
What current trends in refrigeration stand out most to you?
I see Natural Refrigerants as a very interesting trend. Some areas of the Food Service industry are looking at CO2. The biggest hurdle in my opinion, is the upfront cost and the special skills required to properly build and service this type of equipment. If CO2 continues to trend upward, I believe you will see manufactures invest more in supporting this technology.
What do you enjoy most about working at RDT?
When I think about RDT a few things immediately come to mind:
Family

Hard-working employees

Great customer service

High-quality products

Committed to Excellence

Forward-thinking
The culture here is just amazing and it starts at the very top. To have a set of core values is one thing. To live and operate by them is quite another. I am truly blessed to have been given this opportunity and I can't wait to see what the future holds for RDT.
What are some of your passions outside of work?
I enjoy Astronomy and all things related to gazing upwards at the heavens. The mysteries of the Universe fascinate me to no end.

I enjoy playing golf

I enjoy watching Sci-Fi

I enjoy learning

I truly enjoy the most, those "ordinary" moments with my family - the moments that aren't typically worthy for a photograph – the moments in between.
What is at the top of your bucket list?
I would say that a trip into Space might be at the top. The universe is so incredibly large and we are such a small part of that. I think seeing the Earth from a higher vantage point would be so amazing and inspiring. The Apollo Astronauts referred to the Earth as a beautiful blue marble and it opened a sense of self awareness in most of them. I think that would be something very special to experience.
What is your go-to meal?
My wife and I love to try new things but I must confess that good old fashioned Tex-Mex will always be my favorite. Growing up in Texas, exposed me to an abundance of good Tex-Mex restaurants. We routinely frequent some of our favorite spots for those sizzling fajitas! However, I will say that they best chicken enchiladas I have ever tasted were in fact in New York. Shocking as it may be, they were incredible!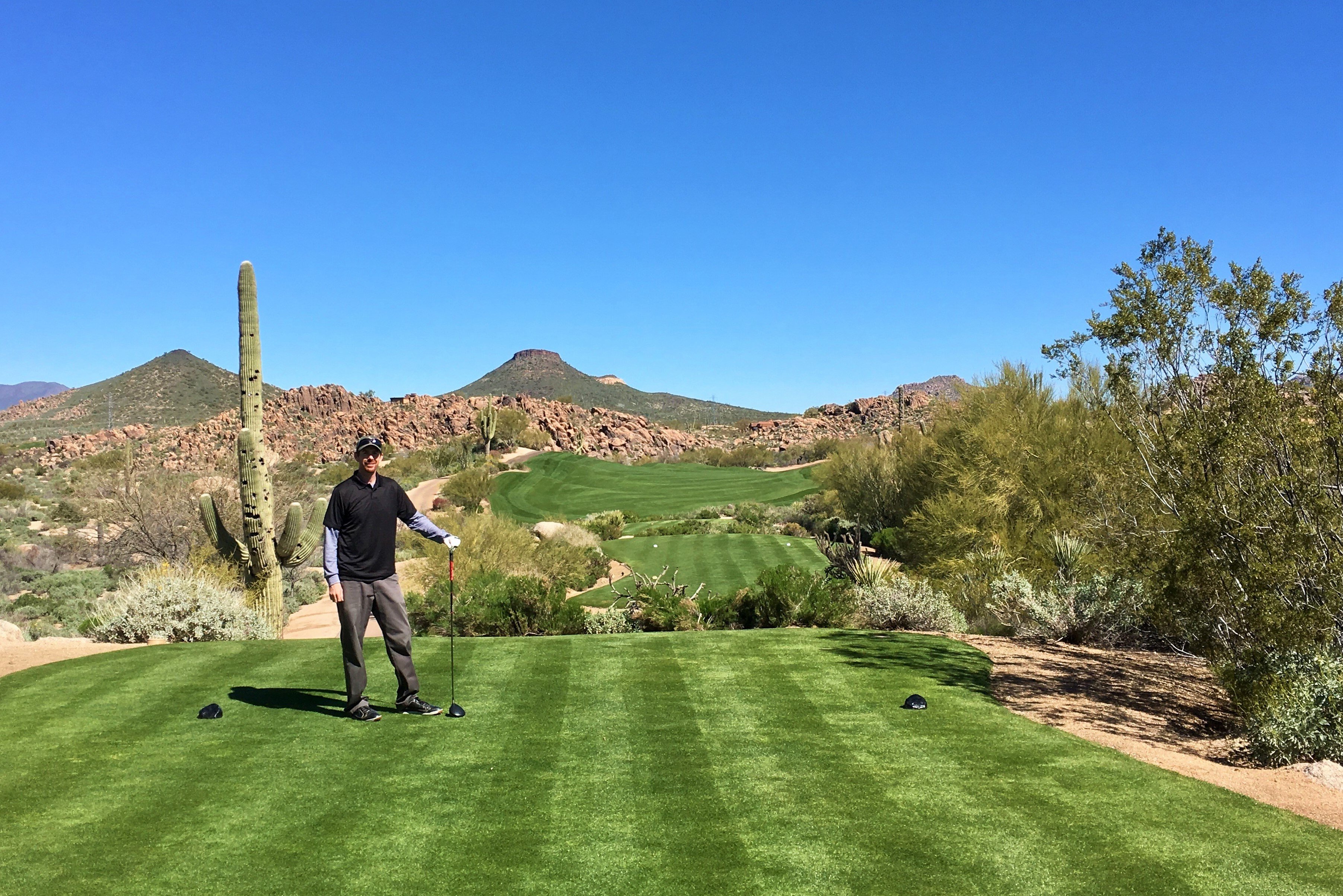 The RDT Chill Team is full of great people, just like Jeff. We urge you to get in touch with someone from the RDT Chill Team for a comprehensive discussion on anything refrigeration, from trends to tips and tricks.