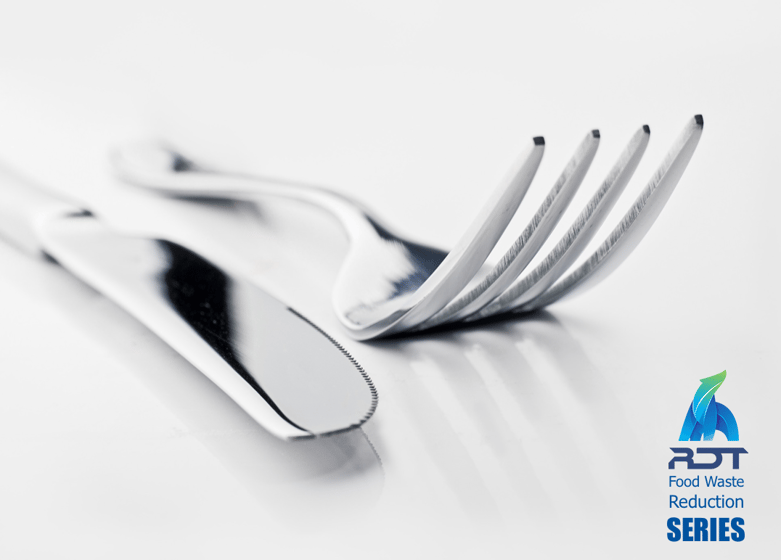 When it comes to food waste, there are many reasons why foodservice operations across North America look to reduce it. In fact, over the last few years, it's been one of the hottest initiatives in the industry.
Reducing food waste is a way to fight hunger. It's better for the environment. More sustainable practices are in demand from younger generations, making food waste reduction important from a marketing perspective. More than anything else, though, reducing food waste can result in greater profitability.
The main statistic to point out here is pretty alarming: Americans waste around one third of all the foods we produce and process. Essentially, we're throwing away 33 percent of our entire food budget.
Reducing food waste can lead to greater profitability. Here are five initiatives to consider according to the Restaurant Food Waste Action Guide from ReFED.
1) Waste Tracking & Analytics
Waste tracking and analytics can lend the greatest business benefit to restaurants out of any of these options, totaling an increase in profits of almost $266 million per year according to the 2016 Roadmap to Reduce Food Waste by 20 Percent from ReFED. Food waste audits, a commitment to data, considering systems to capture that data, and even simple calculations that compare how much a certain volume of product should yield versus how much it actually yields, are all simple steps any operator can take.
2) Inventory Management & Production Planning
A focus on inventory and production planning will reduce the amount of food that goes unused, and it can help minimize overproduction. Both of these efforts will contribute to an overall food cost savings. Best practices include using past data to help forecast the future and implementing accurate software systems for inventory management.
3) Smaller Plates & Trayless Dining
Ask any buffet operator and they will tell you plate size can certainly impact how much food guests take. No matter how big or small the plate, though, a person's capacity for food will remain the same. On average, smaller-sized plates will reduce the amount of food diners leave uneaten by about 17 percent, and this number is even higher for buffets. Trayless dining, on the other hand, has the potential to prevent 18 thousand tons of food waste, which is the equivalent to roughly 30 million meals.
4) Portion Choices & Customized Dishes
One thing that can really help from a customer perspective is to provide them with multiple portion options. For example, serving a whole order versus a half order can be enticing to customers and more profitable for operators. Providing the exact choices a guest wants can also help. For example, instead of regular fries, perhaps a diner prefers sweet potato fries.
5) Donation Tax Incentives
Of all the options listed above, donation tax incentives are the ones ReFED considers to be a recovery solution versus a prevention solution. In effect, restaurants or foodservice operations that donate unwanted foods that are still useable to charity organizations and food banks can receive tax incentives for those donations.
How Can Refrigeration Help Reduce Food Waste?
One way to reduce both food waste and your foodservice operation's environmental impact is through the use of proper commercial refrigeration. You can limit food spoilage by storing food products in efficient commercial refrigeration units while maintaining ideal temperatures.
Keeping your food products at ideal storage temperatures can be an expensive endeavor, especially if your equipment is outdated.
Watch the new Eco-Cool video from RDT below to discover how much you could save.