Refrigeration racks aren't just for large jobs and spaces. In fact, at RDT, we build racks for any size project with the same dependable quality.
That's why we created the Model ZS. Designed for maximum dependability and ease of service. This outdoor, air-cooled, refrigeration system has individual, dedicated condensers designed for any climate, a single-point electrical panel, stainless steel enclosure, rugged base and best-in-class components designed to last decades.
As a comparison, the other option is to use the refrigeration that comes standard with walk-in panels, but the reality is the Model ZS can be less expensive than preassembled remotes, and it's more reliable.
Why consider Model ZS over other RDT solutions?
First of all, the Model ZS is a better option when the space is too small for an RDT Eco-Cool System. At the same time, the Model ZS is a better option than going with standard pre-assembled remote systems from the walk-in manufacturers. The Model ZS can also be paired with RDT's Eco-Smart solution.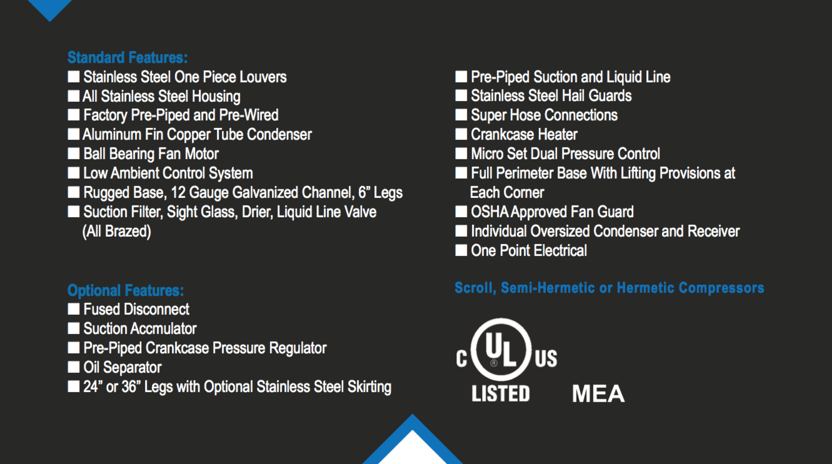 Want to learn more about Model ZS and other RDT commercial refrigeration solutions? Sign up for a introductory webinar with an RDT expert.
Click below to schedule your one-on-one meeting.