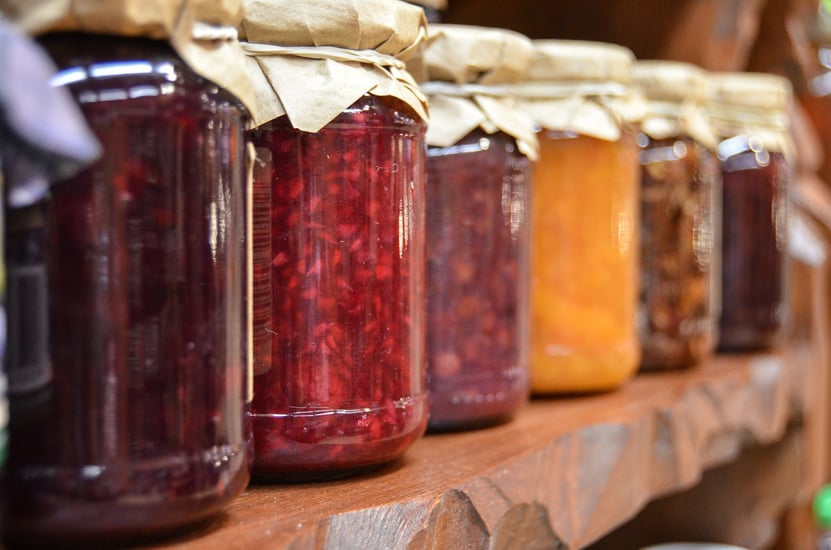 One of the most important things in a commercial foodservice operation is food safety. When most people think of food safety, they think of proper food handling. However, proper storage of food is also extremely important to the integrity of your food. Consider these tips when storing food and organizing your walk-in.
First in, first out.
If you've ever worked in a restaurant, you have heard this rule. Often times, this rule gets forgotten and food gets thrown away. To ensure you are serving the freshest food possible, implement the first in, first out rule.
For example, you've prepped burger patties two days in a row; instead of placing the newest burger patties anywhere in the walk-in, you want to make sure the patties that were prepped the day before are in front of the patties you prepped today. Doing this ensures that food doesn't go bad, which prevents loss of profits and food borne illnesses
Don't crowd your food.
For walk-in refrigerators and freezers to work properly, there needs to be room for air to flow. By overcrowding your walk-in you risk improper air flow which can overuse energy and cause foods to not be cooled enough.
Never store food on the floor.
This seems like a no-brainer, however, it is often overlooked. The Food and Drug Administration requires at least 6 inches between the lowest shelf and the floor. Most states require at least 12 inches.
Keep meat on lower shelves.
Cross contamination from raw meat is one of the biggest food safety issues. Never place raw meat above vegetables or other foods. The blood and juices from the meat can drip down onto the food below it causing diseases such as salmonella and botulism.
Label everything.
Everything in your walk-in needs to be labeled. This is a crucial step to ensure the safety of the food you're serving and stay within compliance. A label should have each of the following:
Date made or opened – doing this helps with the first in, first out rule and ensures that foods aren't being served past their 'use by' date.

Use by date – This also helps to ensure the quality of the food.

What the food is – this helps employees to differentiate between different food items.

The initials of the employee who labeled the item – this makes it easy to ask any questions.
Storing foods at the ideal conditions is a large part of improving food safety. Without the proper equipment, the above tips don't matter.
Discover the most efficient commercial refrigeration systems in the industry by checking out this short animation on RDT's Eco-Cool technology.