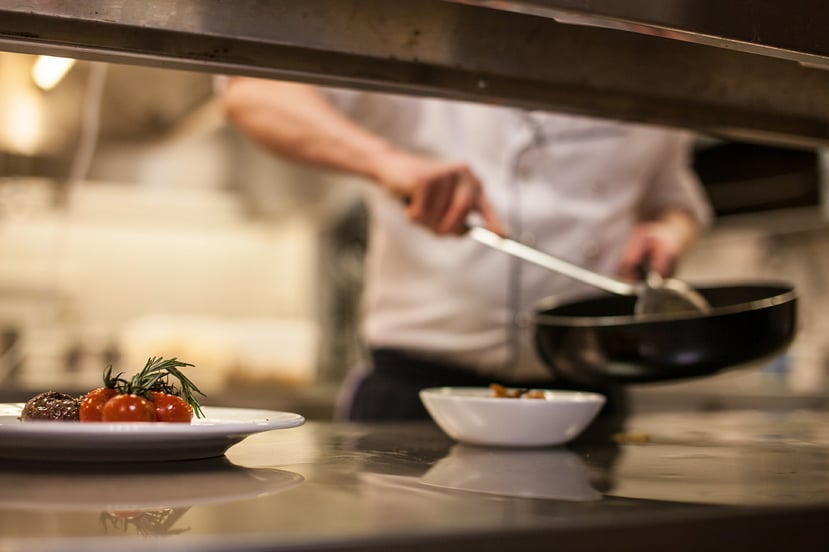 Commercial foodservice equipment needs to do more than just keep food items cool, it needs to be efficient and up to today's technological standards. These days, you can pretty much control your entire life in the palm of your hand. The Eco-Smart controller by RDT allows you to monitor and control your commercial kitchen refrigeration systems from the convenience of your tablet, smart phone, or computer, too.
If you were to walk into any commercial kitchen, you would see a clipboard near the walk-in cooler with the temperatures manually recorded every hour. Depending on the size of the kitchen, this process can be time consuming and wasteful, but the Eco-Smart controller can eliminate the need to do this. The Eco-Smart can be hooked up to the internet, which allows a printable temperature log to be sent directly to your phone or email. This also allows alarm notifications, control over evaporators and fans, and so much more.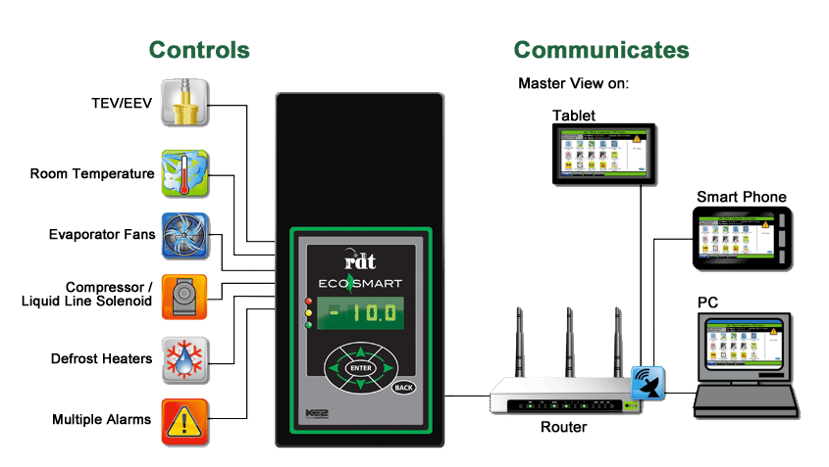 Alongside its ability to make running a kitchen more convenient, the Eco-Smart lowers the amount of energy used by refrigeration equipment. This allows you to improve your bottom line with lower energy costs and makes your kitchen environmentally responsible.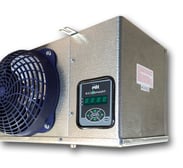 The Eco Smart system was designed with ease of installation in mind. It can be added to an existing system as an upgrade, or can be used with a brand new system. Don't waste any more money, time, or energy using old walk-in controls. Increase your bottom line and the efficiency of your commercial kitchen with the Eco Smart system.
Discover more about how you could save money and time with the Eco-Smart system. Watch the introductory video.