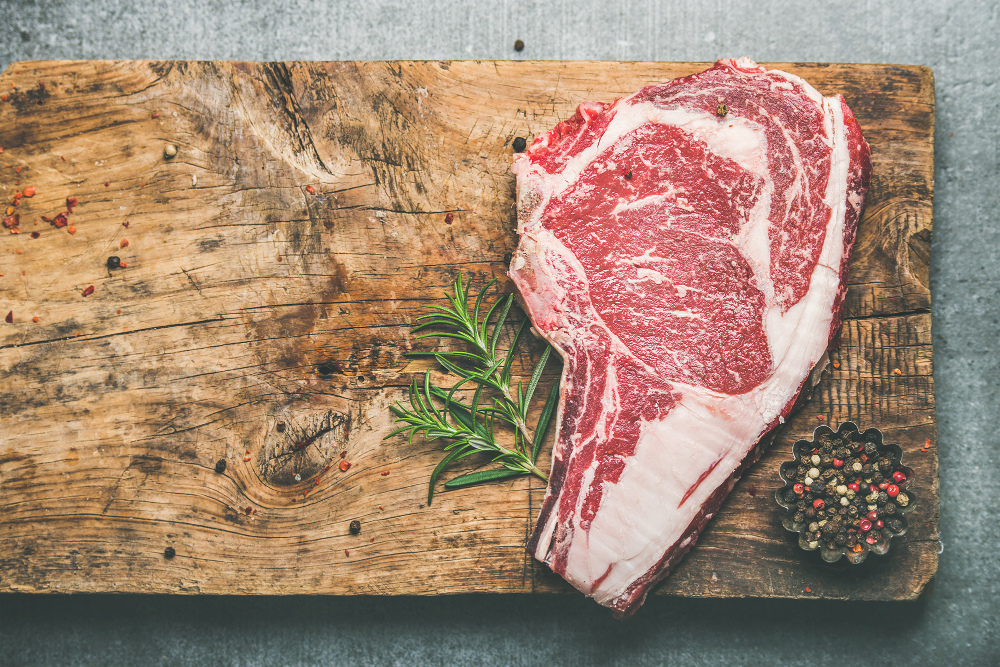 A few months back, we provided a more detailed look at the benefits and processes to dry aging steak. While those tips were certainly important, especially in today's steakhouse world where dry aging is all the rage, we thought we should take a step back to go through the basics of not just dry aging, but aging beef in general.
When we think about aging, what that really means is the amount of time between slaughter and when the carcass is broken down into cuts sold for retail. On average, this takes about seven days.
We age meat because it provides flavor. Some have described fresh, cooked beef as having a metallic flavor or as lacking flavor altogether. With aged beef, flavor increases over time.
Aging meat also helps make it more tender, as muscle fibers begin to break down. Though tenderness actually decreases immediately after the slaughter, it will gradually begin to increase and continue up to 11 days.
There are two ways beef is typically aged -- dry aged or in a bag.
When beef is broken down at the plant, it's often put in vacuum packages for shipment. During this time, the meat does not actually age, though it's often referred to as "aging in the bag."
Dry aging requires a special room or cabinet. These spaces must be kept at the proper temperatures and at ideal humidity levels. The right ratio will facilitate flavor and tenderness, while reducing the risk of bacteria.
There's a lot of debate amongst all types of purists who will tell you which process provides the best-tasting meat, though most will tell you dry aging lends the most unique flavor profiles. That being said, bag-aged meat is preferred by some for these exact same reasons, as they're looking for less prominent flavor profiles.
[Additional reading: Check out a report from the University of Minnesota, which provided most of the insights in this article.]
Interested in creating a dry-aging facility in your foodservice operation?
You'll need to control humidity, and RDT's Environmental Controller can help you regulate humidity levels as needed to create a safe, dry-aging process. The Environmental Controller also contains many of the same operational benefits as RDT's Eco-Smart system, mainly the ability to provide efficiency control and convey important communications. With HACCP reporting and alerts, operators will know and have the ability to report on the conditions of their storage facilities.
Learn more about the best ways to configure your dry aging room. Schedule a free webinar with an expert at RDT today.