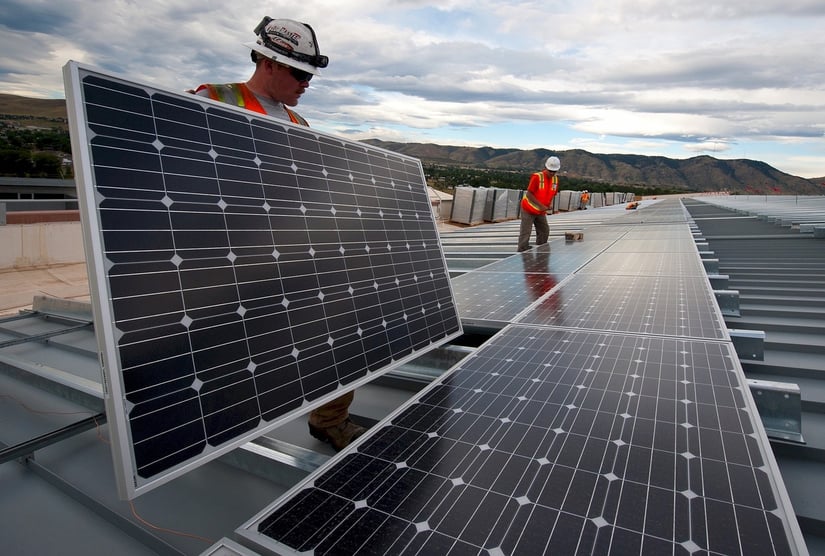 Just like there's a movement in food toward sustainably grown or raised ingredients, there's a movement in foodservice design and construction to achieve those goals, as well.
What the USDA's organic labels are in terms of food and ingredients, Leadership in Energy and Environmental Design, or LEED, is to green building certifications. And for an industry like foodservice that consumes so much energy, green building certifications like LEED are becoming more and more important.
"LEED guides our buildings, cities, communities, and neighborhoods to become more resource- and energy-efficient, healthier for occupants, and more competitive in the marketplace," said Mahesh Ramanujam, president and chief executive officer of the U.S. Green Building Council, which is responsible for the recent announcement of the top 10 states for LEED building. "The green-building movement continues to evolve with advancements in technology, benchmarking, and transparency, and the states on this list are leading the way toward a more sustainable future."
What LEED certification attempts to achieve is a movement toward improving performance across metrics like saving energy, reducing carbon dioxide emissions, saving water, improving air quality, and more. It is a point system categorized in five basic areas: sustainable sites, water efficiency, energy and atmosphere, materials and resources, and indoor environmental quality. The more points a building or design receives, the higher the level of certification ranging from certified to silver to gold to platinum.
Why Is LEED Certification Beneficial to Foodservice Operations
LEED Certification can benefit a whole range of parties, from chefs to property owners. For back-of-the-house staff members, LEED can mean a better work environment that has more ideal ambient temperature controls. For foodservice operators, LEED can mean better energy efficiency and lower operational costs. For property owners, an LEED Certification can translate to higher rents and more investor opportunities, especially now when the supply of green buildings is not meeting demand.
One main components of LEED Certification for foodservice is the overall design of the kitchen, as well as the equipment used in those kitchens. Take commercial foodservice refrigeration, for example. An operation that can reduce the amount of energy used while increasing commercial refrigeration capacity with additional redundancy will obviously benefit more than an operation that doesn't have those capabilities. More and more foodservice operations are experiencing these benefits.
See how a healthcare foodservice operation reduced energy spend while increasing commercial refrigeration capacity.