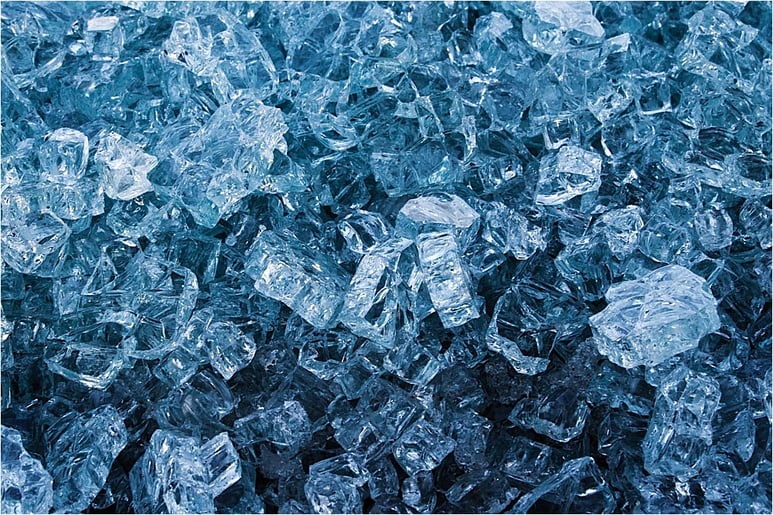 At its core, blast chilling is the safest and most efficient way to move foods through the Danger Zone into ideal storage conditions. Whether you're doing this with an under-the-counter reach-in option or turning your walk-in into a blast chiller, the benefits of using blast chillers are numerous.
Let's go through five facts to consider when blast chilling, as well as discussing some of the differences between smaller volume blast chilling and blast chilling using walk-in freezers.
FOOD SAFETY
The most important aspect of any foodservice operation is safety. Nearly 50 million Americans get sick every year from illnesses related to food resulting in as many as 128,000 hospitalizations. One way to reduce the potential for foodborne illnesses is to move foods through the Danger Zone as quickly as possible. Because bacteria grow between a temperature range of 40ºF and 140ºF, it's critical for foods to go from a cooked state to a frozen state as quickly as possible. This is where blast chilling can help ensure food safety.
FOOD WASTE
We've detailed how much food Americans waste in previous blogs. We've also discussed how wasted food can drastically reduce a restaurant's profit margin. Now we're going to talk about how blast chilling can help. When foods are rapidly brought to storage temperatures, the composition of those food products is preserved. This adds shelf life and preserves quality, meaning less foods are thrown away.
FOOD QUALITY
Speaking of quality, when blast chilling is used in foodservice operations, the quality of those foods is inevitably transferred directly to those who eat them. If you're looking for an easy way to store foods while preserving the food's peak flavor, texture and integrity, blast chilling is a great option.
FOODSERVICE LABOR
Labor will always be an important part of the conversation in the foodservice industry. No matter what's happening outside the doors of a restaurant, inside it will always be an operator's concern to make the most of the staff available. So how does blast chilling impact labor? When blast chilling is used, foods can be processed and stored at greater volumes and with quality assurance. This allows staff to focus on other, more immediate needs.
What about the differences between reach-in and walk-in blast chilling?
It's possible to take an existing walk-in and turn it into a blast chiller, but there are some parameters to consider when specifying the size. What products are you looking to store? Are they more solid in their states, or are they liquified? What will be the temperatures of the foods when they enter and leave the blast chiller? How long will they be stored, and how much product will be stored?
All of these questions will impact an operation's needs, and sometimes it can be difficult to determine the formula the answers to these questions determine. Schedule some time with an expert at RDT, and we can walk you through some ideas and concepts to help turn your walk-in into a high-volume blast chiller.
Schedule a one-on-one webinar with us today.