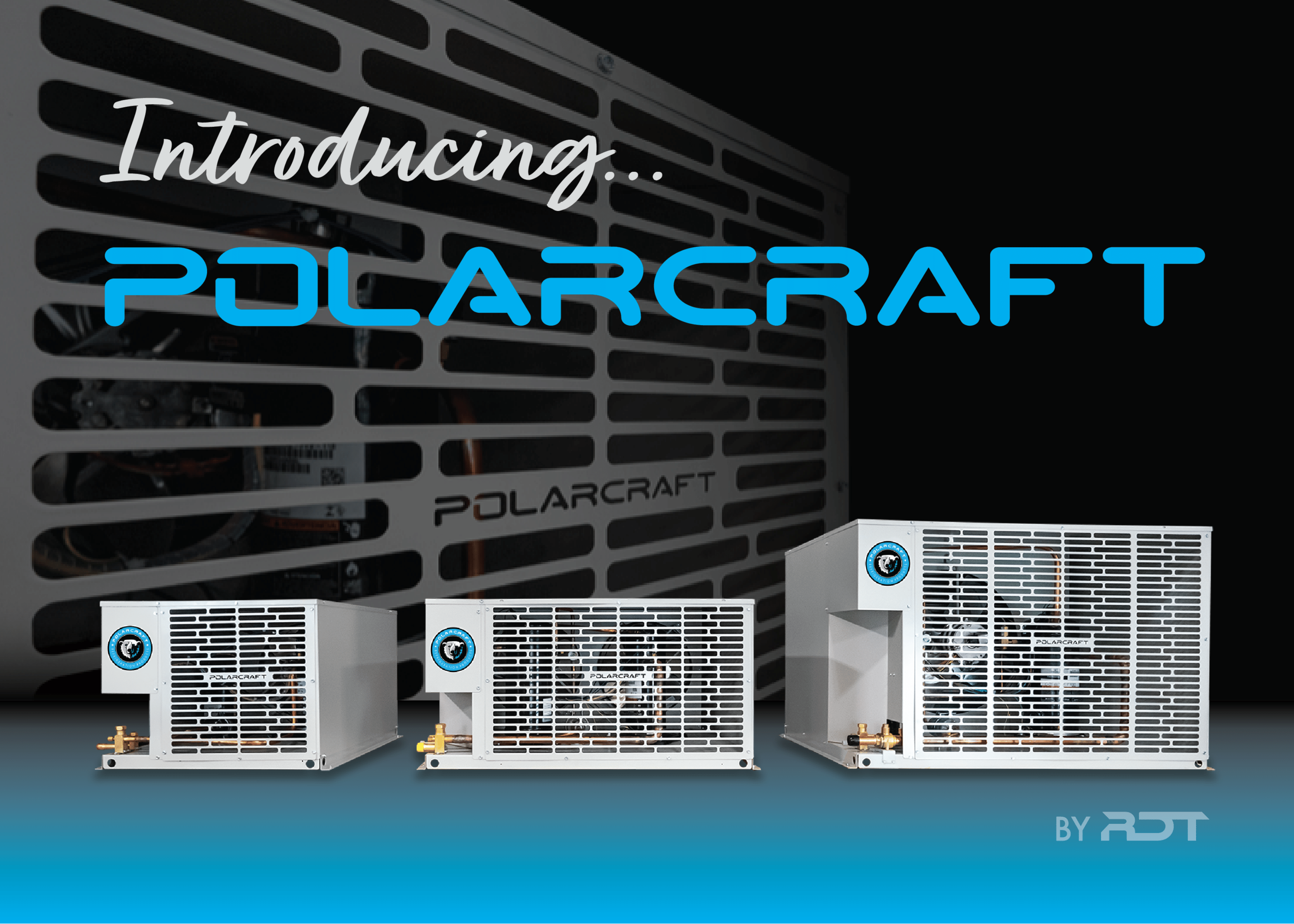 When you're considering value refrigeration options, don't sacrifice quality. Polarcraft Refrigeration Products was formed to solve that challenge. With a complete line of medium and low temp AWEF-compliant systems available, and unmatched engineering behind the products, Polarcraft could be a perfect fit for your foodservice operation.
Here's a little more about the "why" behind Polarcraft, and the addition that it brings to the foodservice industry space:
ABOUT POLARCRAFT
Polarcraft Refrigeration Products began in 2021 dedicated to providing operators dependable and reliable equipment at a valuable price-point. Polarcraft's air-cooled condensing units pack a powerful punch that won't hurt your bottom line.
AIR-COOLED CONDENSING UNITS
Polarcraft's 1/2 – 6 HP condensing units are built to last. When you add a Polarcraft product to your operation, you can rest assured you're getting high-quality refrigeration, including standard features like:
Scroll compressors for medium & low-temperature applications
High efficiency and reliable fan motor(s)
Powder-coated steel base and housing helps prevent corrosion
Compressor time delay relay that prevents short-cycling
BACKED BY A RELIABLE TEAM AND BRAND
Polarcraft Refrigeration Products are backed by reliable and high-quality craftsmanship and engineering from Refrigeration Design Technologies, the leader in commercial refrigeration systems. Our customer service is the same team that you've grown to know and appreciate over the past. We remain a family-owned corporation, that is dedicated to helping find solutions to common refrigeration problems, from warehouses to restaurants, and everything in between.
LEARN MORE
Visit the brand new Polarcraft website to learn more about Polarcraft's product line.
Not sure what steps to take in upgrading or adding new refrigeration to your operation? A refrigeration review may be just the thing for you! Sign up for a free Refrigeration Review from RDT today!