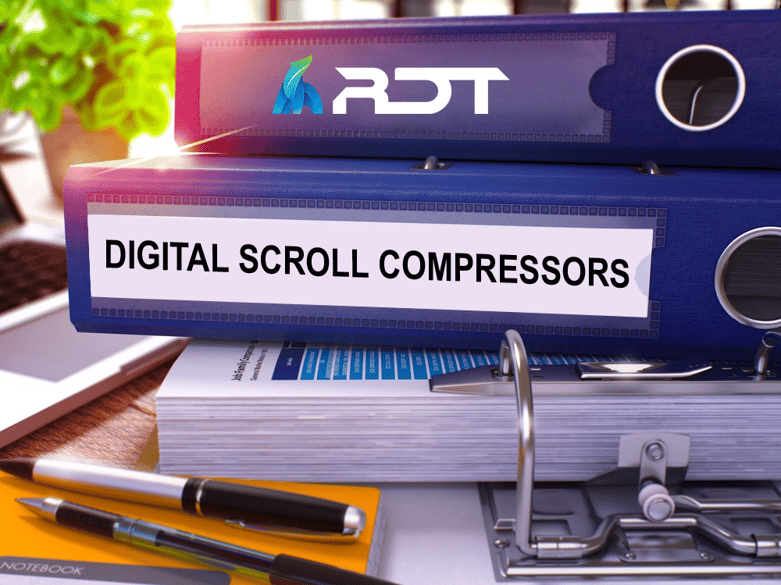 What do foodservice operations like restaurants, schools, or hospital cafeterias have in common? The need for commercial refrigeration that is efficient, cost-effective, and reliable. One way all these refrigeration challenges can be answered starts with a small but powerful piece of equipment – a digital scroll compressor.
Let's examine just how a digital scroll compressor plays an important role in refrigeration and the RDT solution that utilizes this technology.
What is a Digital Scroll Compressor and how does it work?
A digital scroll compressor is a device designed to compress air or refrigerant. Digital scroll compressors match compressor output to an operation's cooling needs through a simple mechanical design. These compressors can be used in a variety of applications, including but not limited to, air conditioning systems, transportation, and of course, refrigeration.
What are the advantages of a Digital Scroll Compressor?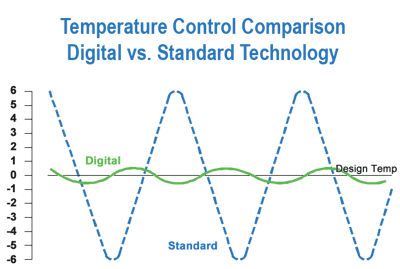 A digital scroll compressor's simple, continuous modulation results in precise temperature control. Refrigeration loads are often changing. Digital scroll compressors are highly flexible to match those changing loads, from 10% to 100% BTUH capacities with just one compressor.
For operators, that means they can trust the temperature is matching the current refrigeration needs at all times. More stable temperatures maintain ideal food storage conditions, resulting in better food quality.
These compressors also reduce compressor cycling, which ensures a longer life expectancy for refrigeration equipment. With regulations looming large, energy efficiency is necessary for refrigeration, and digital scroll compressors run at optimal times and speeds to save energy for operations.
How does RDT utilize Digital Scroll Compressors?
RDT's Eco-Cool system offers precise control of compressors, allowing what would typically require twelve compressors, to utilize just two digital scroll compressors – one for medium temperature and one for low temperature. For the customer's peace of mind, it also includes a back-up compressor for 100 percent redundancy. With fewer compressors, the Eco-Cool system has a smaller footprint, lower refrigerant volume, lower installation costs, and reduced energy consumption.
See how the Eco-Cool system was specifically designed with Digital Scroll Compressors to meet the ever-increasing demands for environmentally responsible compliance within the foodservice industry.