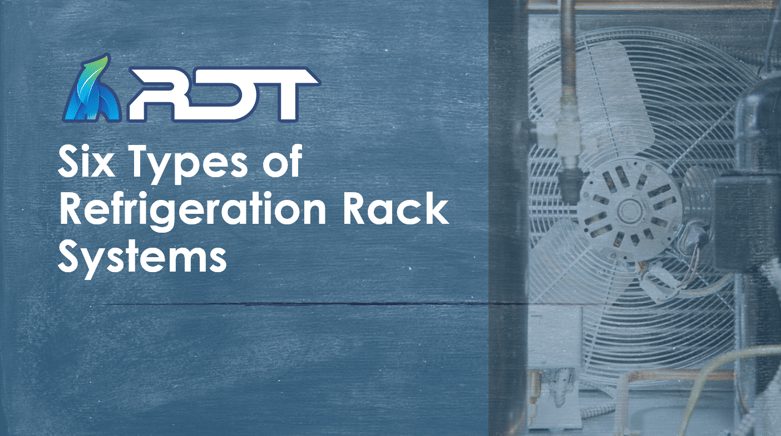 You've had it. The individual refrigeration systems in your commercial kitchen are driving up your utility bills, not to mention filling your employees' workspace with unwanted noise and excess heat. You're ready to do something about it, and it starts with remote refrigeration and a rack system.
Remote refrigeration offers a number of benefits – energy efficiency, comfort, noise reduction, and cleanliness to name a few. Whether you're using walk-in coolers, freezers, merchandisers, or prep tables, a refrigeration rack system that moves compressors outside your commercial kitchen, can help. It saves you space, provides easier access, and significantly reduces the amount of air conditioning required to offset heat exhaust.
Now that you know the benefits of a rack system, let's take a closer look at the six types of standard refrigeration rack systems, and how they differ:
Outdoor Air-Cooled with Dedicated Condensers
Outdoor air-cooled rack systems utilize air flow from fans. Each compressor has its own condenser fan. If any fan motor malfunction occurs, it will only impact its respective compressor. This system is slightly more expensive due to requiring multiple condensers.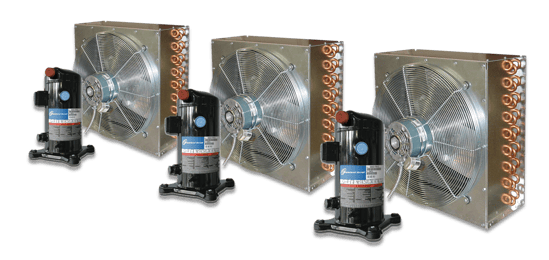 Outdoor Air-Cooled with Multi-Circuited Condensers
With a rack system that uses multi-circuited condensers, compressors share a common condenser assembly. If a condenser has only two motors, a single motor malfunction will cut the system's operational capacity by 50%. This setup is cost-efficient due to multiple compressors sharing a common condenser.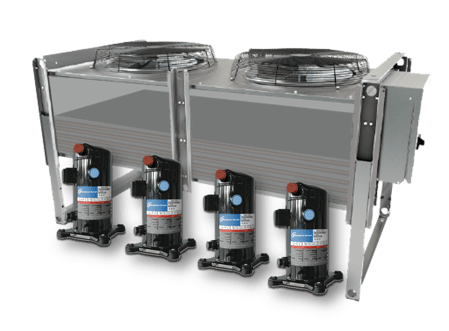 Indoor Water-Cooled Systems
Water-cooled systems are highly efficient. They can increase a compressor's BTUH capacity by 10-15%, compared to its air-cooled counterpart. However, because a water source is necessary, the typical location for this type of system is indoors.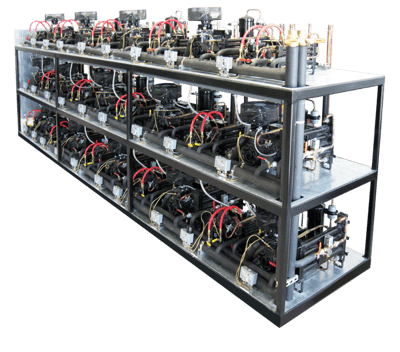 Parallel Systems
Origins for parallel systems began in the supermarket industry. This type of system features a minimal number of compressors working together to service a maximum number of fixtures, all while sharing one common refrigerant bank. Typically divided into medium and low temp suction groups, providing refrigeration to both freezers and coolers.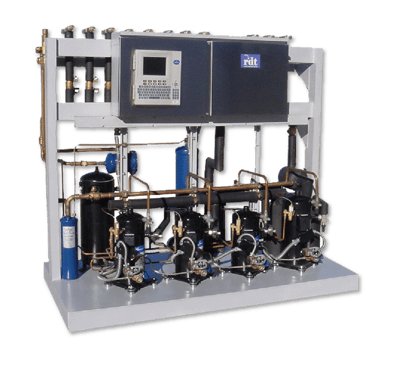 "Remote Air" Air-Cooled Systems
"Remote Air" Air Cooled Systems feature a compressor system located inside the building and a condenser system located outdoors. This is ideally suited for long line runs, including situations with extreme vertical distances. These systems effectively exhaust heat rejection into ambient air, specifically when a water-cooled application is not an option.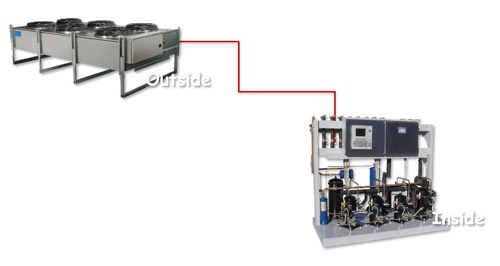 Glycol Systems
Glycol refrigeration systems are common in beverage production. These systems circulate a chilled, food-safe glycol solution using an external pump and refrigerated cooling coils to refrigerate cold storage rooms or counters.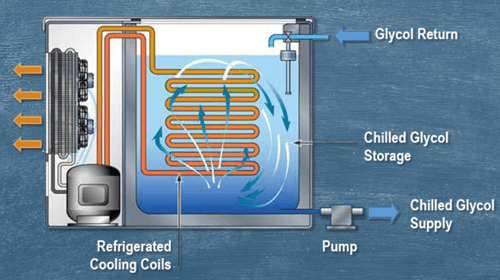 Which refrigeration rack system is right for your foodservice operation?
Schedule a free one-on-one webinar with one of RDT's refrigeration experts and get a better understanding of the refrigeration options available, at a time that works for you. Click below to set up your webinar.