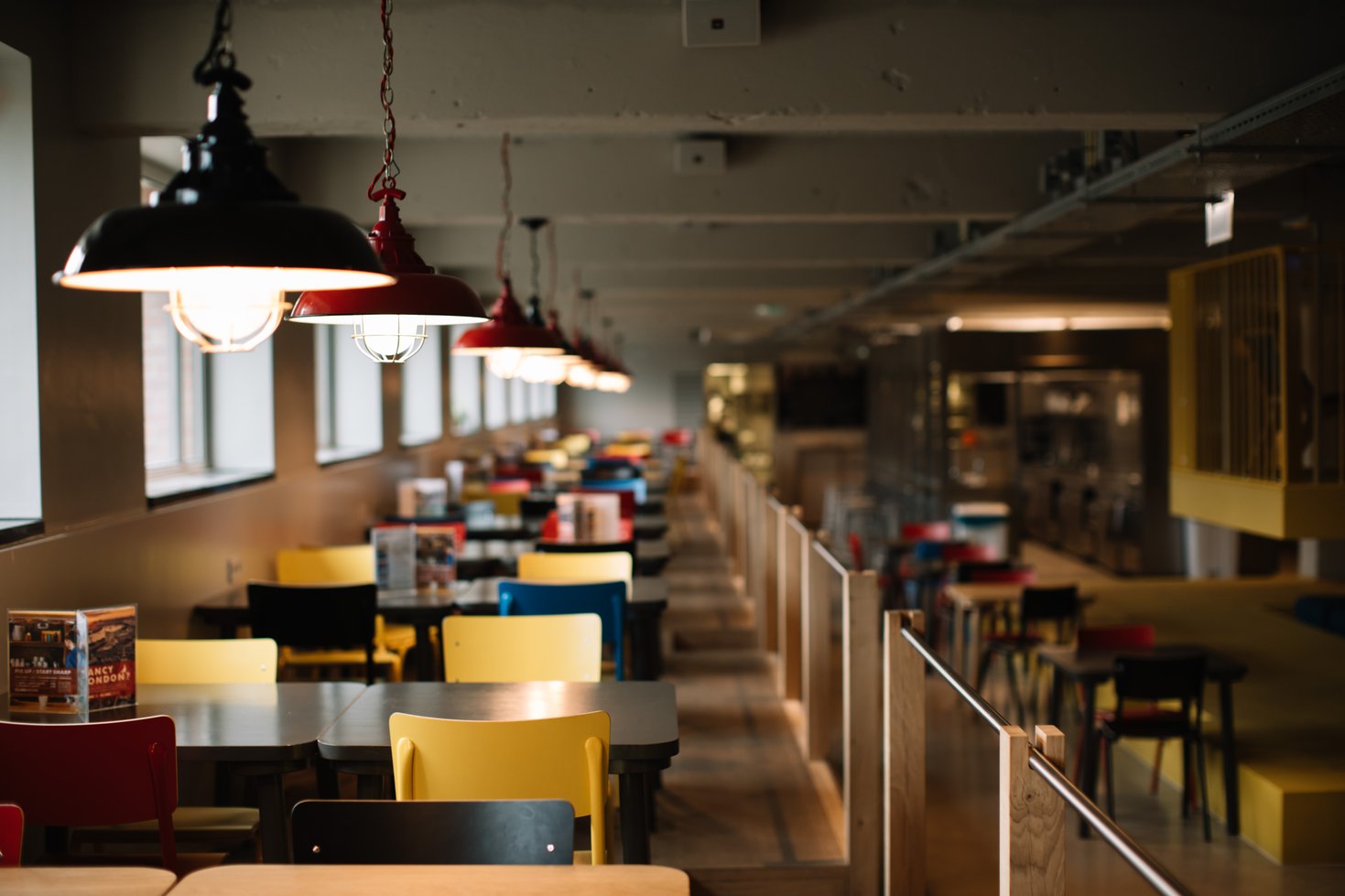 In the restaurant industry, every inch of space is valuable. Each piece of foodservice equipment, like refrigeration systems, is a piece of a puzzle that must fit together in the space provided. And restaurant operators, especially of smaller restaurants, face a big challenge when it comes to their refrigeration rack systems: the footprint.
Big footprint, big problem.
Every restaurant and foodservice operation accounts for refrigeration systems as a part of their space. However, traditional rack systems often have a very large footprint. They can be as much as twelve feet long, six feet wide, and weigh thousands of pounds. Some racks are so large and heavy, they have to be split into two racks, costing the operator hundreds of dollars more.
This equipment footprint dilemma is faced by both operators and foodservice consultants when planning out a restaurant space. In some cases, traditional racks are not even an option, especially in cities, where space is at a premium. These restaurants simply don't have the room to house large racks, and require a small, yet efficient solution. And this issue extends to any foodservice operation that has limited space, like hospitals or schools.
How the Eco-Cool saves space in restaurants.
In addition to the energy cost savings it provides, the Eco-Cool system also saves space in foodservice operations. Eco-Cool will normally have a smaller footprint than traditional racks, as much as 50 percent less than traditional rack systems.
Unlike traditional rack systems that rely on one compressor per fixture, Eco-Cool uses one Digital Scroll Compressor per group, cutting space requirements down significantly. This also means a reduction in piping and refrigerant needed for the system.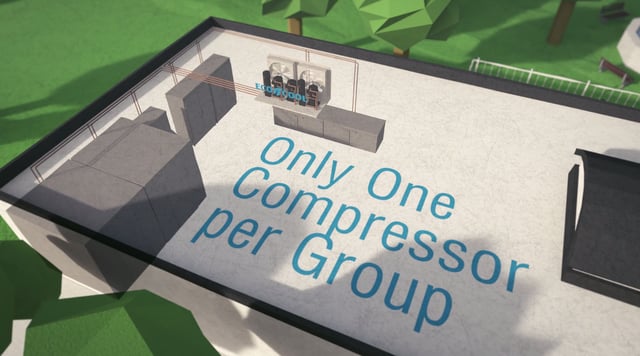 The footprint required for the Eco-Cool system is normally smaller than a traditional refrigeration rack system. For foodservice operations with a small space, that's a big deal.
See how the Eco-Cool can not only save restaurants and foodservice operations space, but also save on refrigeration costs.