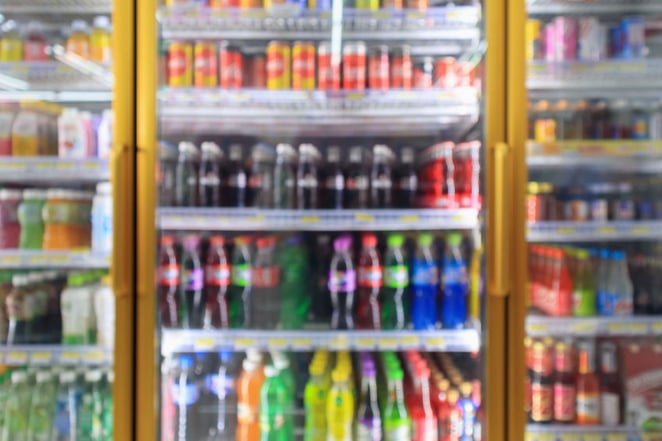 In recent years, convenience stores have become a foodservice destination. The convenience store, once serving as a quick stop to grab a candy bar or a soft drink, has transformed into an amalgam of coffee shops, quick-service, and fast casual restaurants. Busy consumers are looking for convenience and quality when it comes to foodservice, and c-stores are more equipped than ever to provide just that.
Convenience store foodservice programs are incredibly diverse. While sandwiches remain the most popular c-store food item, menus are expanding, and in many cases, so are the stores themselves to accommodate the wider selection of food.
Grab-and-go items are still a large staple in c-stores; however, made-to-order items like salads, pizza, and specialty drinks are becoming more prevalent in these operations. Consumers, especially Millennials and Generation Z, are looking for fresh, healthy, and unique offerings, and convenience stores are consistently innovating and adapting those demands.
The value of foodservice in convenience stores is evident from both a profit and a traffic perspective. Take a look at some of last year's convenience store foodservice statistics from a study done by Technomic via CSP Magazine.
*139,261 (out of 154,016) c-stores in the United States offer foodservice
*90% of those stores offer "basic" foodservice, 7% have a "premium" program, and 3% have a "super premium" foodservice program
*Foodservice programs have seen an annual growth rate of 2.4%
*Foodservice margins are 57%
*Nearly nine in 10 operators say foodservice is a strategic priority
*85% of millennial c-store foodservice customers come in once a week or more
*56% of consumers say c-stores are just as capable as restaurants at offering fresh food and beverages
Challenges for Convenience Store Foodservice
While the numbers look promising, c-store operators face several challenges when trying to meet the ever-evolving foodservice demands in their industry. This can include expanding store footprints, growing the operation's staff, and increasing focus on food safety and storage with refrigeration. For convenience stores, one solution is refrigeration with precise temperature control, energy efficiency, and a small footprint.
Is your convenience store getting the most out of its refrigeration equipment?