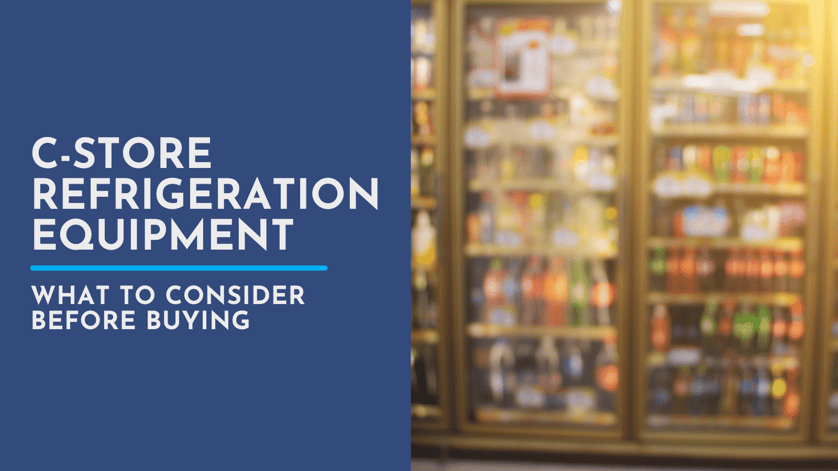 When people think of gas stations and convenience stores, the typical thought process is that most of the money is made at the pump. In reality, that is far from the truth.
Despite the fact we're driving more, in bigger cars, using gas that's more expensive, the real money is actually made inside the store. According to a study from the National Association of Convenience Stores, 44 percent of customers go inside the store for food and beverage-related items, which account for 70 percent of a c-store's profits.
Let's say that again. Food and beverage create 70 percent of c-store profits. This means food and beverage-related equipment is just as important if not more important than the pumps outside on the islands.
For convenience store chains and smaller stores alike, any successful foodservice program starts with equipment designed for smaller spaces. Whether it's cooking, preparation areas, or refrigeration, c-stores require solutions that not only work efficiently but fit in their limited space.
You may want to expand a c-store's foodservice operating space without expanding an existing footprint while monitoring cost. When you're considering value refrigeration options, don't sacrifice quality. Polarcraft Refrigeration Products was formed to solve that challenge. With a complete line of medium and low temp AWEF-compliant systems available, and unmatched engineering behind the products, Polarcraft could be a perfect fit for your foodservice operation.

RELIABLE CONSTRUCTION
Convenience stores are often open 24 hours a day, 7 days a week. C-store operators need refrigeration to be functioning properly at 2 a.m. just as much as they need it during the day. This is where reliable equipment steps in. RDT's Polarcraft units are built to last. Our units offer a powder-coated steel base and housing to prevent corrosion from harsh environments. When you add a Polarcraft product to your operation, you can rest assured you're getting high-quality refrigeration.
ENGINEERING AND DESIGN
Polarcraft 1/2 – 6 HP condensing units are packed with advanced features that are built to last. With innovative engineering, these units were designed for efficiency, safety, and power. When you add a Polarcraft product to your operation, you can rest assured you're getting high-quality refrigeration, including standard features like:
Scroll compressors for medium & low-temperature applications
High efficiency and reliable fan motor(s)
Powder-coated steel base and housing helps prevent corrosion
Compressor time delay relay that prevents short-cycling
RDT FOLLOW-UP SUPPORT
Polarcraft units are designed and manufactured by the trusted professionals at RDT. Our goal is to provide the most dependable quality components, the most innovative and energy-conscious designs, and to provide the best customer service experience for our many consultants, dealers, and end-users.
Check out the latest in commercial refrigeration solutions designed specifically with c-stores in mind. Polarcraft is a new solution from the makers of RDT that can help c-store operators realize even more profits with food and beverage.