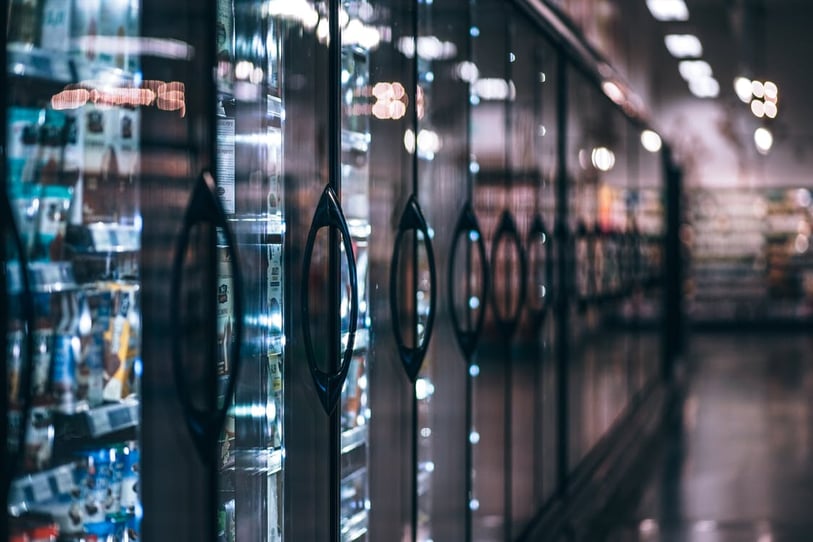 Consumers are seeking convenience, and the proof is in the numbers. According to the 2018 NACS/Nielsen Convenience Industry Store Count, there were over 400 new convenience stores added in the United States in 2017. A big reason for that growth, and the increased traffic in existing c-stores around the country, is foodservice.
For convenience store chains and smaller stores alike, any successful foodservice program starts with equipment designed for smaller spaces. Whether it's cooking, preparation areas, or refrigeration, c-stores require solutions that not only work efficiently, but fit in their limited space.
You may want to expand a c-store's foodservice operating space without expanding an existing footprint. That's why you should consider the following before selecting convenience store refrigeration equipment.
RELIABILITY
Convenience stores are often open 24 hours a day, 7 days a week. C-store operators need refrigeration to be functioning properly at 2 a.m. just as much as they need it during the day. This is where redundancy is crucial for a refrigeration system. If one compressor goes down, a "swing" compressor will pick right up and keep everything cool inside, even when it's 100 degrees outside.
REFRIGERATION COSTS
When a foodservice program is operating at all hours of the day, it can take a toll on your utility bill. Using that much energy to store food safely can really add up.
With a refrigeration system designed with energy efficiency in mind, operators could save on refrigeration energy costs, as well as installation expenses. With only one compressor, significantly less piping and refrigerant are needed to operate a full array of refrigerated fixtures, at less cost to the operator.
OPERATING SPACE
More chain operations are implementing refrigeration rack systems to better utilize their current operating space and keep various fixtures like walk-in coolers, freezers, and prep tables cold. While traditional rack systems often use multiple compressors to control these fixtures, the Eco-Cool system needs just one compressor. As a result, the rack system is smaller, weighs less and can be installed easily.
A smaller rack system on the roof of an establishment can house all the refrigeration for a c-store, as opposed to many individual units spread out all over the roof.
See how the Eco-Cool can help save convenience store operations on costs and on space. Click below to watch the short animated video and learn more.