One thing that's clear over the course of 2020 is that technology is playing an even greater role in the foodservice industry. From the ability to provide digital ordering and touchless pickup for customers to an operator's ability to receive digital payment and to monitor processes and equipment, the technology trend is growing.
According to QSR Magazine, COVID-19 is changing everything. New challenges are forcing operators to rely on innovative technologies so that everyone can stay safe and we can minimize potential touch points and interactions that come with inherent risks.
Now, how does this relate to refrigerators and freezers? Well, what if you had the ability to monitor all important diagnostic measurements without having to even enter your restaurant or foodservice operation?
That's exactly what RDT's Eco-Smart can provide.
Eco-Smart units can be equipped with Smart Access technology that provides quick and easy, real-time access to all of your refrigeration system locations -- 24 hours a day, seven days a week.
The only requirement is to connect your evaporator to the network router with at cat 5 cable, and of your systems will automatically link up with your web portal and a customized dashboard displaying all the controllers you wish to setup.
Benefits of Using the Smart Access System (It Can Even Be Added to an Existing System)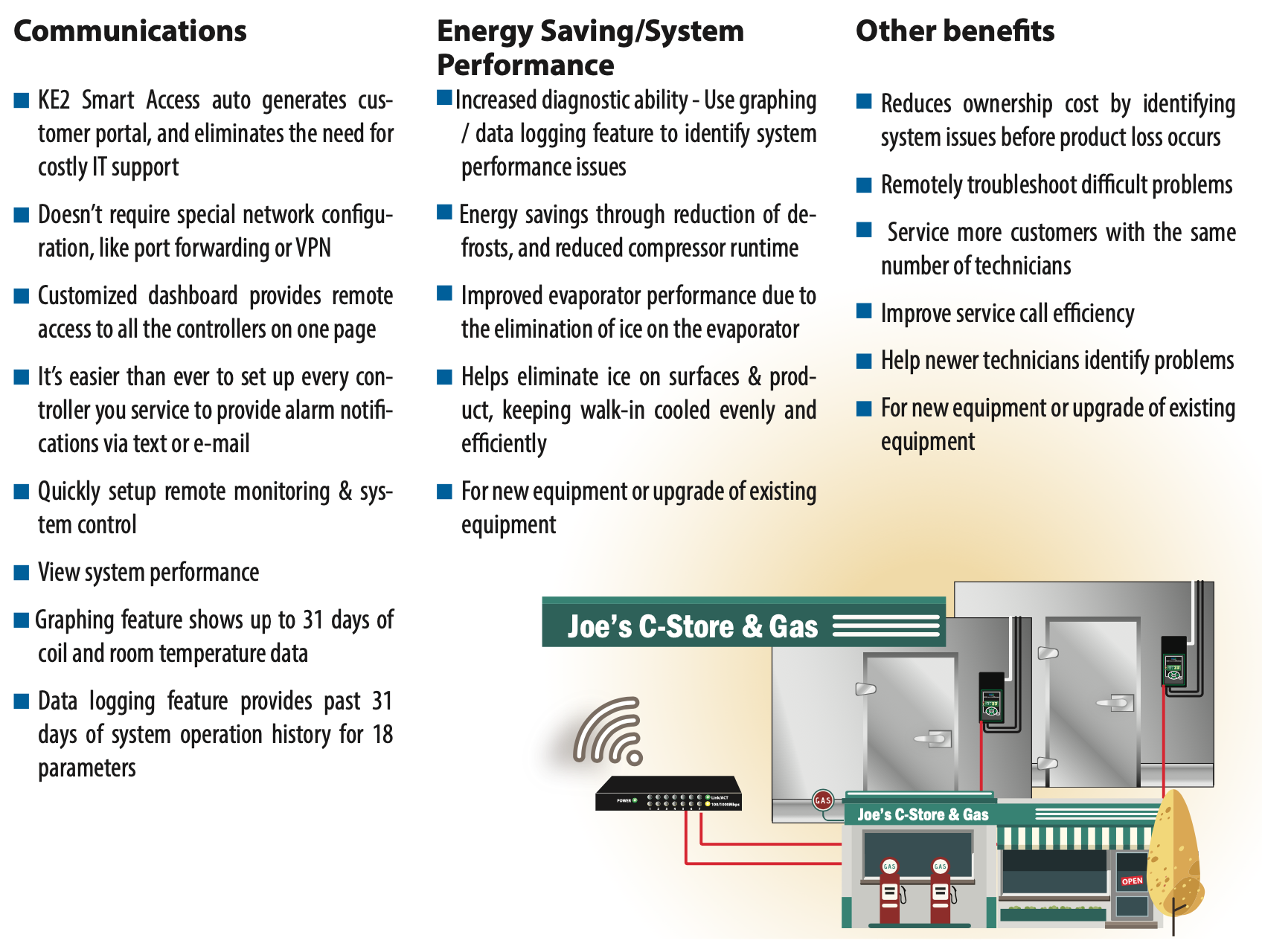 Check out this interactive experience to learn how Eco-Smart can help increase operational efficiencies in your foodservice establishment.